Palouse valley Septic Service
Tyson and Mashala started Palouse Valley Septic Service while Tyson was working for a local excavation company in Princeton, Idaho.  A local, reliable septic pumping service was needed on many of the projects involving septic tank repairs or replacements. In order to meet this need, Tyson purchased a small truck and started pumping septic tanks in the evenings and on the weekends.  After a couple of years, Tyson and Mashala had built a solid company allowing them to provide septic and excavation services full time. In 2016, they hired Tyson's brother to better serve the large base of home owner clientele as they have continued to expand.  In 2020, their operations grew again with a new truck addition that is larger and more efficient. These improvements have allowed them to better serve their residential, commercial and rental property clientele. Palouse Valley Septic Service continues to deliver a reliable, personal service to you, our customers, so that you have the peace of mind that you're getting the best value for your dollar.
Palouse Valley Septic Service & Tyson were featured in Pumper magazine on August 2019.  The article highlighted his companies successful growth through excellent customer service and integrity.  From the article: "Customer loyalty plays big in Idaho's logging and farm country. Palouse Valley Septic Service locks it in with high-quality service delivered with integrity."  Click here to read the full article.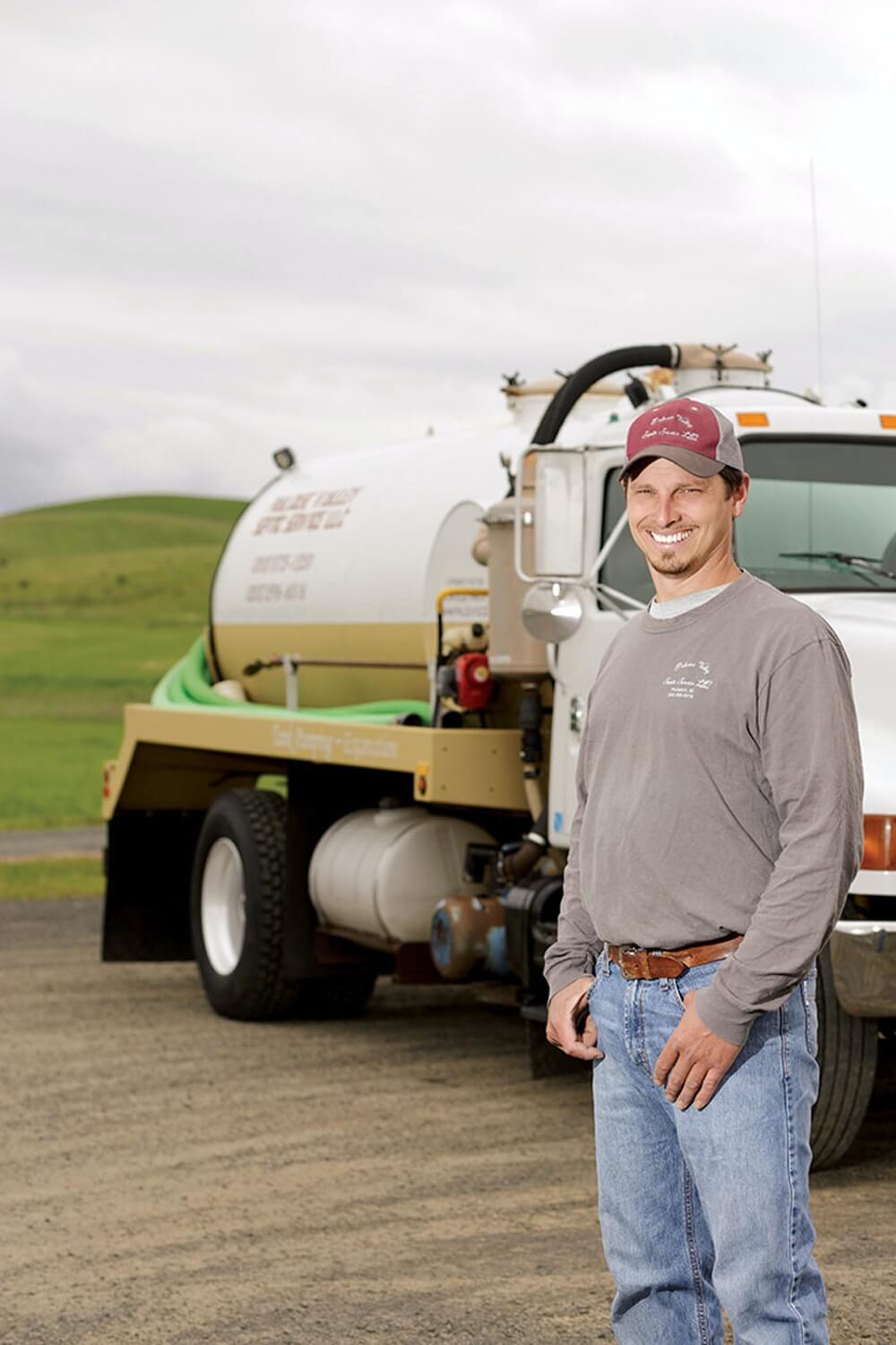 If you're looking for reliable and trusted septic service company on the Palouse we are here for you.
At Palouse Valley Septic Service, we have over 19 years of experience and a fleet of equipment to meet your needs. Home and business owners can rely on our dependability, expertise and reasonable rates for septic tank pumping, septic system maintenance and repair, septic system installation, general excavation and snow plow service in Northern Idaho.
Our experienced septic system staff is equipped to respond promptly to any need whether it includes a completely new installation, or for maintenance and repair. We consistently go the extra mile to ensure that each client is satisfied and are relied upon for projects big and small all over Idaho and Whitman County, Washington.
INSTALLATION, MAINTENANCE OR REPAIR?